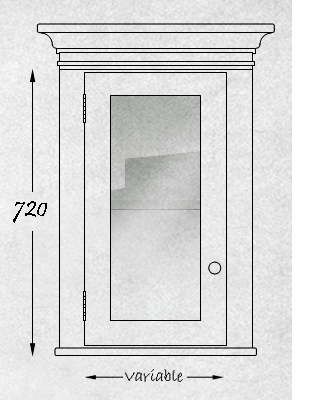 DEW02
The Design Element Wall 02 is a single Glazed door in a Wall furniture cabinet. . .it can be in a width range of around 300mm - 640mm
It may be hinged to open to the left or right and used in pairs with a left and right opening door.
This element can also be used in the top section of Dressers.